Whether your business information system is a well-known Enterprise Resource Planning (ERP) system or consists of custom applications developed specifically for your company, as a manager you will eventually need reports or analysis capabilities that aren't part of the base system. If you're lucky, you'll have an IT person at your disposal who can develop what you need in a jiffy. More likely, your request will go to the end of a lengthy backlog of similar requests, or you will be given an "end user" reporting tool and be faced with learning not only the tool but also the structure of the large and often-complex databases that contain the raw business data that holds the answers to your questions.
KRAHE InfoSystems can satisfy your management reporting and analysis needs using a variety of tools and technologies, from custom reports based on your business' daily transactions to multidimensional data marts or data warehouses that organize your business' raw data into easily understood subject areas accessed using familiar applications such as spreadsheets or more powerful business intelligence tools that let end users summarize, pivot, drill up and down and graph data in a variety of presentation styles and deliver results in paper, web, e-mail or PDF format.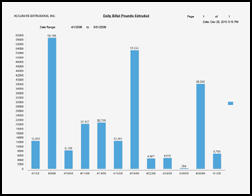 Clients in a variety of manufacturing and other industries have benefited from KRAHE InfoSystems' expertise in the development of management reporting systems. With KRAHE you can expect:
A thorough analysis and understanding of your data to ensure that results are accurate and complete

Cube-based queries and data models that simplify the creation of derivative reports
An emphasis on exception-based reports that minimize the amount of data users must sift through to find the answers to their questions

Expert application of SQL, triggers and other reporting mechanisms

Report and graph results that are labeled clearly and consistently

Reporting systems with maximized performance and minimal impact on your operational systems

Documentation and metadata that help end users understand and get maximum value from reports
Experience
KRAHE personnel have experience with several popular report development and analysis tools, Enterprise Resource Planning (ERP) systems and database management systems.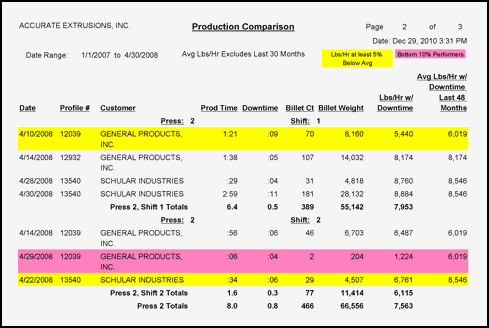 Report Development/Data Analysis Tools
ERP Systems
Oracle Applications

Deltek Vision

Epicor Vista
Database Management Systems